This restaurant is located at Islands of Adventure (Universal Orlando – Theme Park).  It's one of our favorite Theme Park Restaurants. I recommend making a reservation for lunch. They are open for lunch only.  Mythos is located in the Lost Continent section of the park, right across from the ride – Poseidon's Fury, past Dr. Seuss land.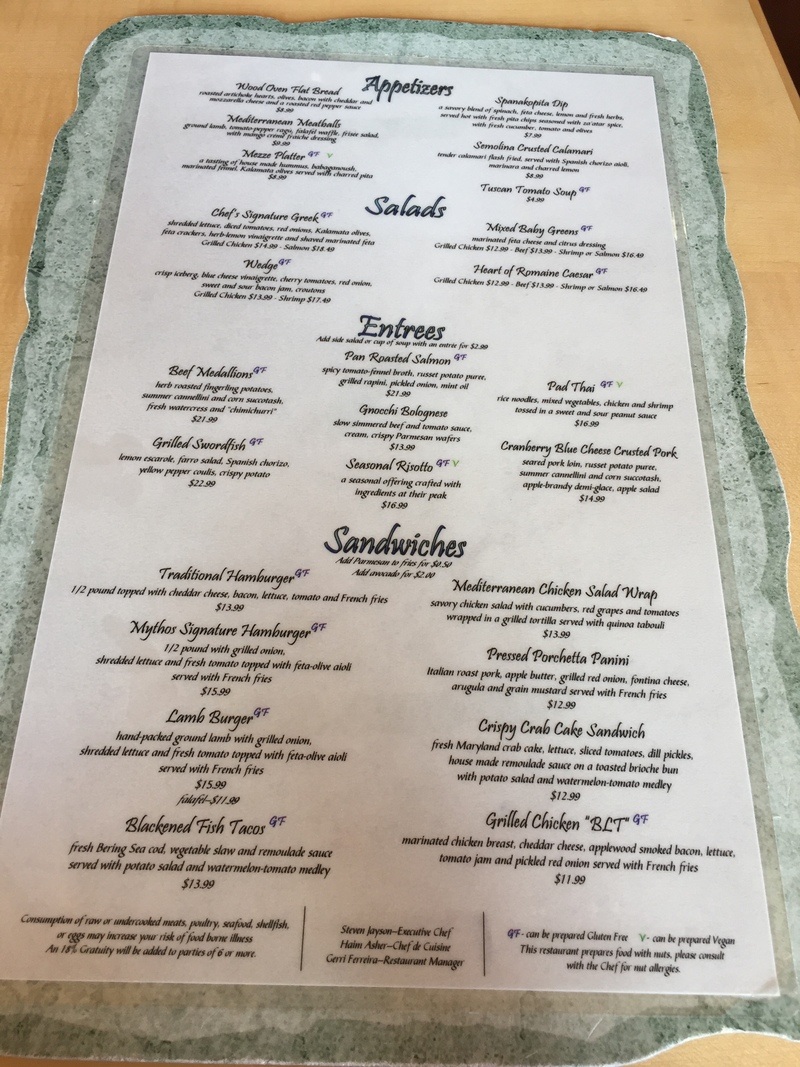 Gluten free items are well marked. They also have a kids menu.

The restaurant has a beautiful view on the lake, which is in the center of the Theme Park.
It feels like you are sitting in a giant cave, with Greek gods statues, very unique.
On our last visit, we ordered Pad Thai, cream of mushroom soup. They also bring out very soft and warm gluten free bread with butter.
On my birthday, chef made this special flourless chocolate dessert for me:
I highly recommend this restaurant.