Print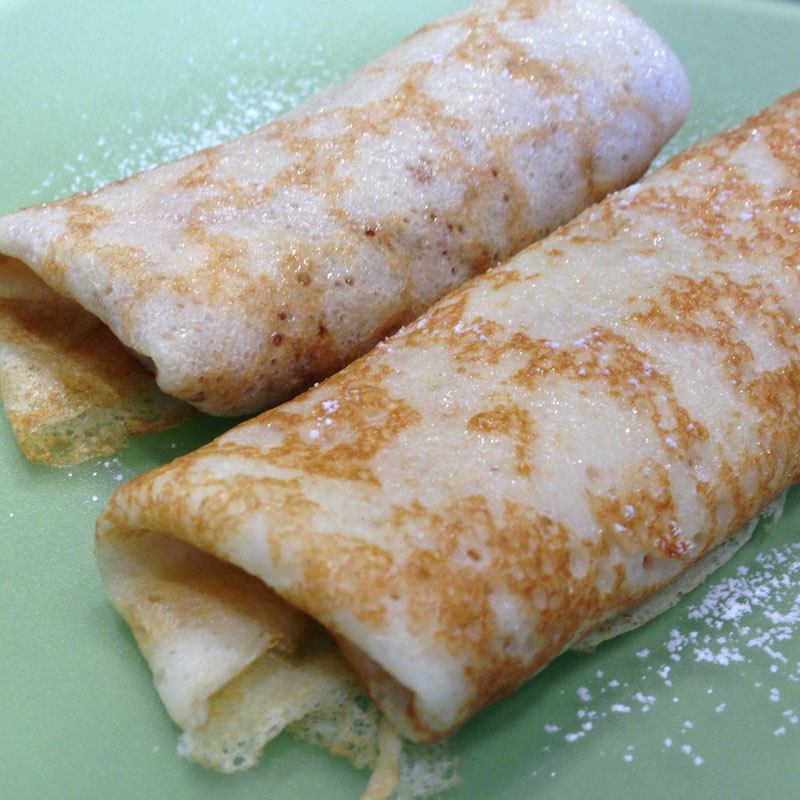 These crepes are made with Cup 4 Cup flour. This flour is sold in Williams-Sonoma, Fresh Market, or you can purchase it on Amazon.
They taste just as I remember crepes with gluten, or even better. No matter how many I make, they disappear quickly.
Ingredients:
4 eggs
3/4 cup of Cup 4 Cup flour
2.5 cups of milk (or milk substitute)
1 Tbs of sugar
1/2 tsp salt
1 tsp vanilla
2 Tbs of Canola oil
(Makes about 15 crepes)
Mix ingredients with a mixer.
Heat up non stick frying pan. Spray PAM. Pour a few tablespoons of batter. Pick up the pan and roll the batter around to spread it out.
If you like thin crepes, adjust the amount of batter accordingly in the pan. As the crepe browns a little, flip it and cook the other side.
Put wax paper in between cooked crepes, so they don't stick together.












We like to put honey and a little kosher salt, then fold it and add powdered sugar on top. Also, we put cottage cheese or jelly in them with powdered sugar on top. My kids love these. It's one of their favorites. They like to add their own toppings and fold it themselves.
What do you like to serve with your crepes?